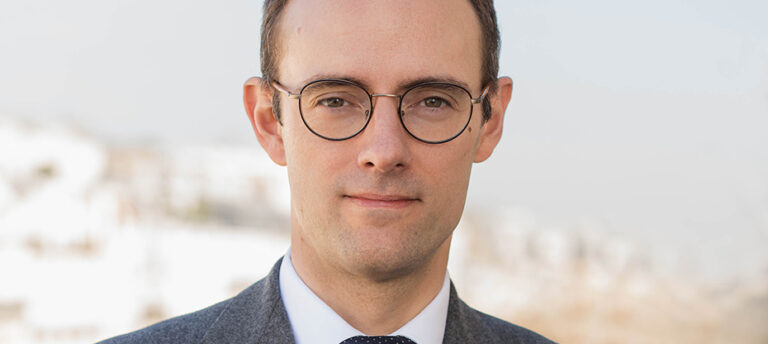 Bertrand de Saint Quentin, partner, has developed a particular expertise in all tax aspects of transactions, especially in a cross-border context. He regularly assists investment funds, companies and managers in private equity, M&A and restructuring operations. He also advises international groups, listed companies and family groups on the tax aspects of their exceptional and day-to-day operations, notably involving real estate matters.
Bertrand also advises private clients, mainly corporate executives and managers, on their personal tax situations.
Committed to the dual practice of advice and litigation, Bertrand assists his clients during tax as well as in the pre-litigation and litigation phases.
Academic and professional background
Admitted to the Paris Bar in 2007, Bertrand is a graduate of the University of Paris II-Assas (Master degree in Business and Tax law, 2002 – Post Graduate diploma in International Taxation in partnership with HAC, 2004) – University Paris IX-Dauphine (Master degree in Management Sciences, 2001); University of Exeter (LLM in International Business Law, 2003).
He is a member of the International Fiscal Association (IFA) and the Institut des Avocats Conseils Fiscaux (IACF).
Before becoming a partner at Cazals Manzo Pichot Saint Quentin, Bertrand practised at top tier international and French firms including Mayer Brown and Darrois Villey Maillot Brochier.
Awards
« Bertrand de Saint Quentin fully understands inheritance issues, arrives with efficient and intelligent solutions. The rare times he is confronted with a new subject, he goes with passion to seek and, or develop expertise and he always comes back with an effective solution. » (The Legal 500 EMEA, 2021-2022).
Bertrand de Saint Quentin is recognised as an 'expert in corporate tax', 'very available and responsive'. His analyses are 'very solid and reliable analysis' and he 'finds extremely relevant solutions' (The Legal 500, 2020-2021).
Bertrand de Saint Quentin is a 'reliable', 'exceptional lawyer who enjoys applying his great expertise and intellectual curiosity to explore new areas, such as crypto-currency' (The Legal 500, 2019-2020).
Bertrand de Saint Quentin brings 'great technical expertise, a pragmatic approach, a good understanding of the constraints raised by M&A transactions, and nurtures relationships with his clients' (The Legal 500, 2018-2019).
Recent transactional activity
Advising the management team of Comdata Group in the context of its combination with Konecta
Advising the management team of Budget Insight in the context of its fundraising with PSG Equity.
Advising "La compagnie des Alpes" in the context of its public buyout offer from the Grevin Museum
Advising Andera Acto in its investment in Renaud Distribution group
Advising Pr0ph3cy and the management team in the context of its fundraising with IK Partners
Advising WITAM MFO, AXYALIS PATRIMOINE, COFIGE PATRIMOINE, 3A PATRIMOINE, Groupe VENICE and WISEAM in the context of their acquisition by Groupe Crystal
Advising La Poste in its acquisition of OpenValue
Advising Joséphine Duffau-Lagarrosse in the acquisition of Château Beauséjour Héritiers Duffau-Lagarrosse alongside the Courtin-Clarins family
Advising Cegid in its acquisition of the ACA group
Advising Europ Assistance in connection with its acquisition of a stake in PROSENIORS
Advising the founder and CEO of AMI Alexandre Mattiussi in connection with their investment alongside Sequoia Capital China
Advising Fiducial in connection with its strategic partnership with Prosegur
Advising the neo-bank Qonto in the context of its record fundraising
Advising Bpifrance and Irdi Soridec in connection with their investment in the Bastide Le Confort Médical Group